Workers assemble Sten guns at Royal Ordnance Factory Fazakerley, near Liverpool. It is essential that each part fits perfectly and is not too loose or tight. If parts do not fit easily, they will be rejected as, according to the original caption, "A man's life, or the life of a platoon or a company may depend on good workmanship".
Women at work at a Royal Ordnance Factory. The various parts of a breech block (the blocks, pins, extractors and springs) have arrived from all over the country and are assembled by these women at ROF Fazakerley, near Liverpool
German and Hungarian women work on the manufacture of Sten guns at an ordnance factory, somewhere in Britain.
Cranes in the Swedish port of Helsingborg raise ashore British bomber HP.52 'Hampden' (Handley Page HP.52 Hampden).
On the night of 26 to 27 September 1940 a group of 12 bombers 'Hampden' 61st British squadron (No. 61 Squadron RAF) raided German naval base in Kiel. The main purpose of the raid was the battleship 'Scharnhorst' (Scharnhorst). After resetting the bombs and departing from one of the targets of bombers (tail number P2090, on-board the code QR-R) under the control of Pilot Officer Earle (RP Earl) was damaged by German anti-aircraft fire. After some time, the British plane crashed into the water 400 meters to the south from the Swedish port of Helsingborg. All four crew members were killed .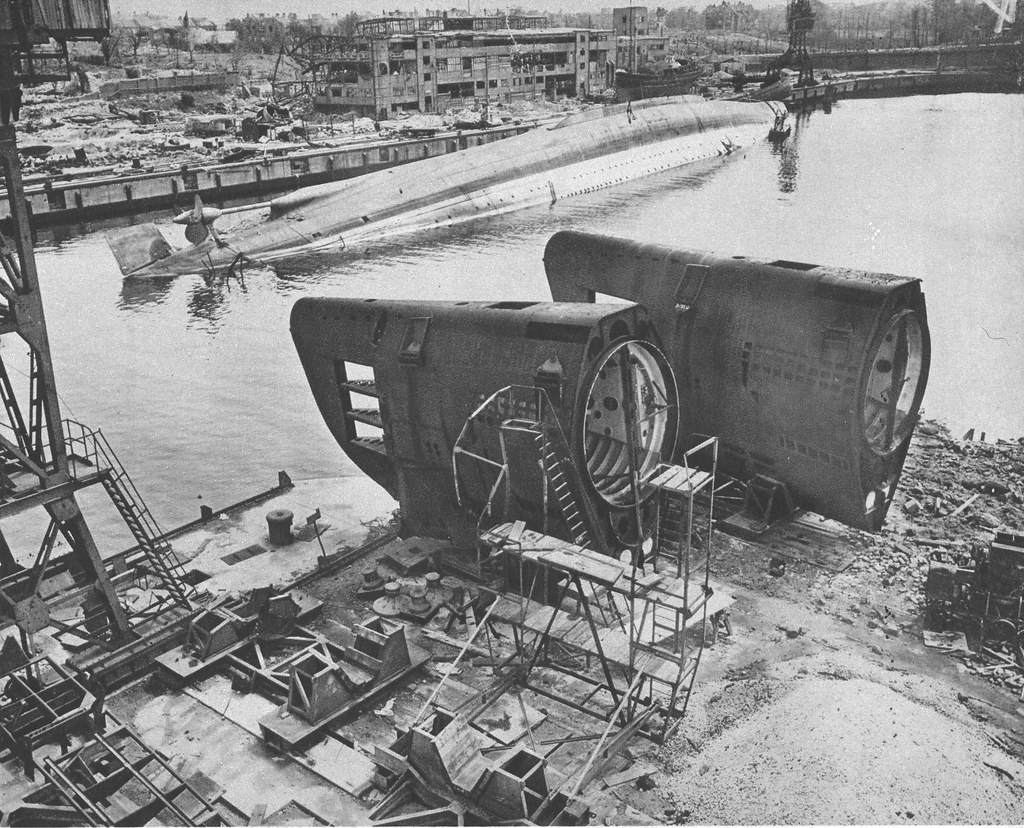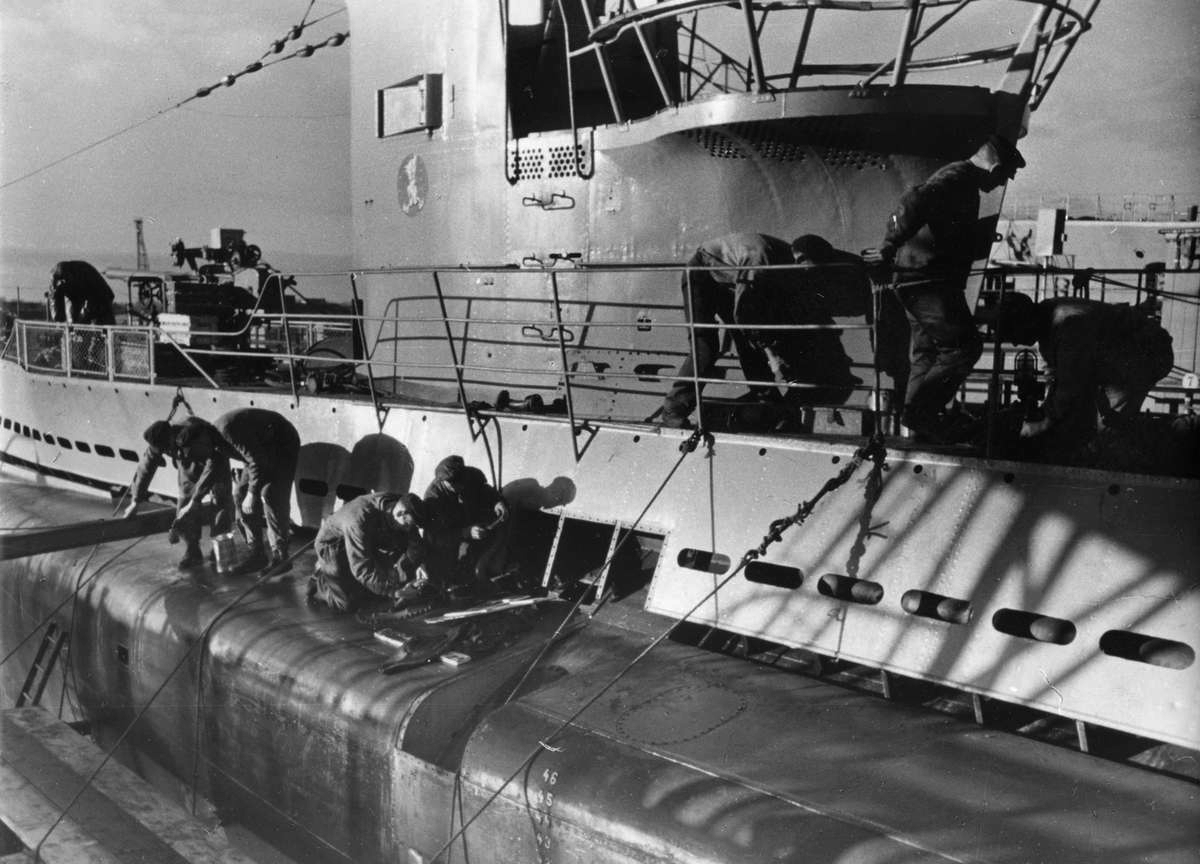 German soldiers next to a makeshift SAU of 37-mm anti-tank gun PaK 35/36, fixed to the body of the French trophy multipurpose transporter Renault UE.
Option SAU 3,7 cm Pak 35/36 auf Infanterie Schlepper UE (f) was made already centralized.
Junior lieutenant Kyuesti Karhu (Kyosti Keijo Ensio Karhila, 1921 - 2009) in his American-made fighter 'Hawk' 75A (Curtiss Hawk 75) After training March 18, 1941 Karhu was sent to the 32 Squadron (Lentolaivue-32) of the Finnish Air Force. He flew fighter Fokker D.XXI, 'Hawk' 75A, Messerschmitt Bf.109G. Total in 1941 - 44 years. Lieutenant Karhu made 304 sorties and scored 32 victories.


German soldiers gather along a stretch of Norwegian coastline following the invasion of 9 April 1940.
Wounded men of HMS SHARK stand on the deck awaiting the arrival of one of the German trawler's boats. At this moment all preparations had been made by the SHARK's crew for the submarine to sink as soon as she was taken in tow by the Germans

Troops of the Polish Independent Podhalan Rifles Brigade leaving the Harstad harbour on a fishing smack with supplies for their units.
Burnt out Gloster Gladiators of No 263 Squadron, RAF on the frozen surface of Lake Lesjaskog after being destroyed by the Germans.
courtesy of
http://www.iwm.org.uk/

Vertical photographic-reconnaissance aerial of German aircraft on Sola airfield, Stavanger, taken after the attack by Bristol Blenheims of No. 107 Squadron RAF, led by Wing Commander Basil Embrey, on 17 April. Little damage was inflicted
A bomb (upper left) dropped from an aircraft of Coastal Command, falls on Junkers Ju 52/See transport seaplanes of KGrzbV 108, moored in Bergen harbour.